The holidays are around the corner and clients, readers, family, and friends are asking us for health-giving and soul-nurturing gift ideas for friends and family.
Remember we publish an annual gift guide? You will find it, third year in a row, below.
Roland and I are sort of minimalist, always deciding if there is something we both want (for the house, like a flying carpet, etc…) and then we give each other an under the tree budget (you get creative when your budget is $25 ). Last year we chipped in and bought ourselves a camera, and ended up with many books and DVDs under the tree (just check my Amazon wish list with 476 books and you will know I am a woman who needs help!).
The 2015 Holiday Gift Guide
In no particular order, we proudly present to you the gifts we deem worthy of gifting this year!
What a considerate gift for your sister-in-law who tends to get the blues in winter! Her whole family will thank you! Blue lights are excellent for the darker months, when the sun is lacking and our mood and rhythms get knocked offline. Good mood, energy and focus are some of the most common benefits of using a blue light at home. Cool, right?
"Philips goLITE BLU produces a particular kind of pure blue light that occurs naturally on very sunny, clear days. The blue light stimulates special receptors in the eye that trigger the body's natural response to sunlight, mimicking the energizing power of a bright sunny day. With daily use, you are likely to feel goLITE BLU's energizing effect within one to two weeks."
---
You can gift this incredible poster as a gift to be framed, or choose one of the many manifesto products by Holstee. The letterpress is absolutely gorgeous. We have one of those hanging at home and they are such a powerful reminder of life's length and breadth. Help someone you love be inspired daily. Get it here.
---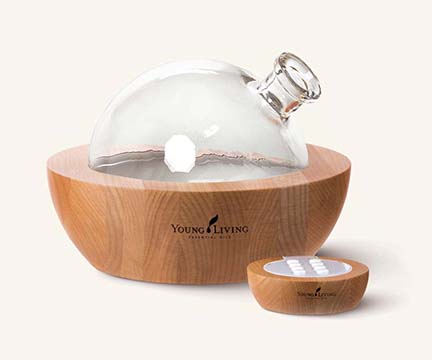 The ARIA aromatherapy diffuser
Unless you've been living under a rock, you know about the many benefits of essential oils. In our palace, we use diffusers in the living room to promote a clean environment in the winter months and ward off germs and viruses. In the bedroom, lavender, cedar wood and frankincense help us sleep well and recover after long days. There are many different diffusers on the market, but this is by far the best diffuser I have ever used. It comes with handy remote so you can program it to go for an hour or two or more, plays calming music and lights up in many colors at night. It also works like an air humidifier for those who use heat in winter and feel like the air gets dry. It's a bit pricy, but contact me directly and I can get you a discount through my wholesale account (just shoot me an email at movewellstudio@gmail.com).
---
MOVE YOUR DNA SCARF – FEATURING THE CHAPTER ON THE PELVIS
Movement nerds who love Katy Bowman's life changing work Move Your DNA can now not only own the book, but wear the pelvis chapter around their necks. Organic California grown cotton makes this extra luxurious! I have washed mine a dozen times already and it keeps looking awesome and naturally cotton white! Look as good as Katy and buy this for yourself…or get it for someone you love more than yourself, whatever. For under $20 you can also throw in the book that inspired the scarf. Rad!
---
Coffee time!
A drip coffee maniac's secret weapon – The Clever Dripper
Love the taste of pour over coffee, yet you don't yet have the skill (or patience) to hover over a Kalita Wave with hummingbird precision? I am in no mood for making a ritual out of coffee when my eyes are still half-open at 6 a.m. We have several different gadgets to enjoy making coffee with, but this little guy has a special place in our hearts. Measure your coffee, stick it in a filter, cover with water, place the lid and let the magic happen. Full immersion makes fantastic clean tasting pour over quality coffee without a risk of messing it up, because you still feel like you are sleepwalking. This is a fool proof amazing cup of coffee every time. Perfect for hipster friends and family, alongside a good bag of beans. 
---
While we are at it, consider more coffee gadgets, such as a Burr Grinder or the lovely Soft Brew – time to give the French Press some much deserved time off your counters. Soft Brew has a sophisticated filter system which keeps the silt away, yet allows full bodied coffee to happen at home.  It also looks and feels charming to the touch! Seriously!
---
The One Weird Thing…
The Luxurious Bamboo Squatty Potty
Not a prank – if you are dedicated to helping others have phenomenal bowel movements, this is the gift to give this year. Once upon a time, we were a part of a weird bunch who considered squatting in the bathroom to be the only "natural" (he heeee!) way to go, but thanks to a commercial gone viral, featuring a pooping unicorn, you too have now seen and heard all about position mattering the most in how you choose to bathroom. Even JP Sears is on board with the movement (get it?) and we are rightfully including the bamboo squatty here. Give it to someone with a sense of humor. They will appreciate it in more ways than one. Remember to include unicorn video as inspiration.
---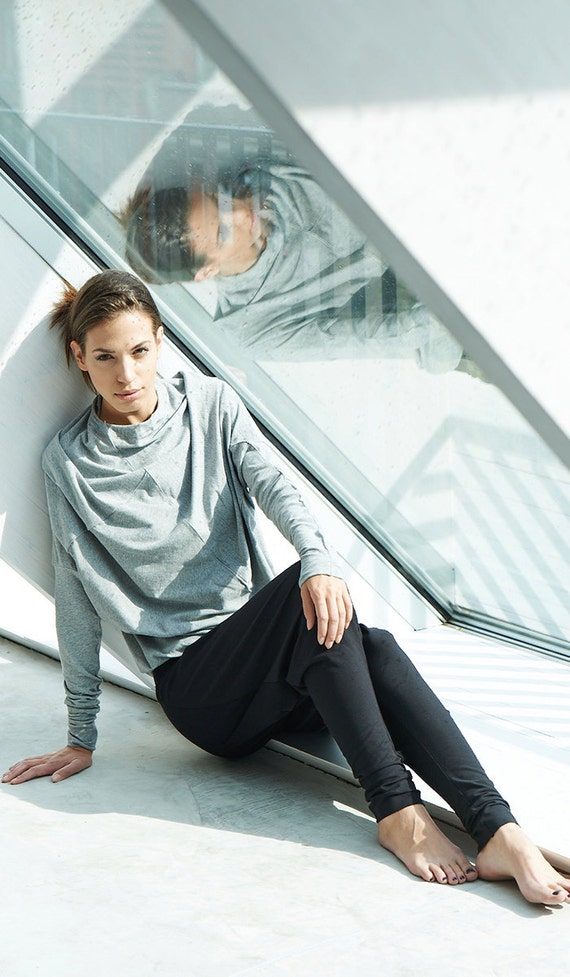 Yoga clothing and games by Arya Sense
Designed and hand-made in Bulgaria, these incredibly soft, comfortable and versatile clothes have become a favorite of mine. I have several pairs of pants, shirts, leggings and leg warmers and I have to say that slow fashion has become a new way to enjoy clothes. With so many ethical decisions around clothing, I find that gifting an item that has a family tree going back to a Bulgarian friend and yogi, is really the best way to go.
---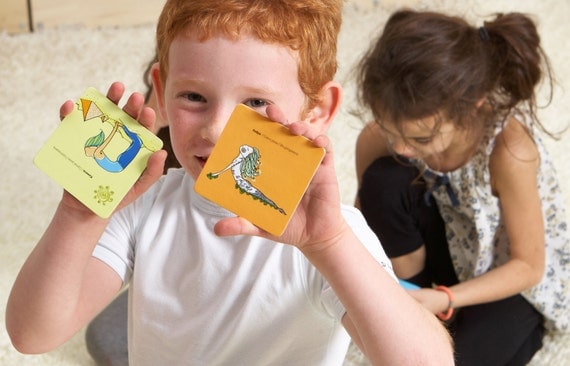 The same company also produces a fantastic game for children, which you can play around the holiday fire. Find the yoga memory game here. Perfect gift for kids and yoga enthusiasts!
---
Possibly the most exciting tool that has come out on the dynamic workstation market this year. Our friend and mentor Katy Bowman has really made it easy for anyone to start thinking outside the box when it comes to moving at work. From simple tips and intriguing anatomy tidbits, to practical tips and effective exercises anyone can do at work, this book over delivers. Get one for each of your colleagues and all your chair-bound relatives. You are welcome!
---
90 Day Reboot Online Coaching program with Roland and Galina Denzel (hey, that's us!)
We are currently getting ready for a new round of our 90 Day Challenge. The program is entirely online, complete with video and group chat support, menu plans and daily inspiration and check-ins.  We start with a 30 day elimination diet and then slowly include 12 powerful habits that help you lose weight and maintain optimal health throughout 2016. This could be the best gift you can give yourself or your friends and family. Prices start at $179 and sign up opens on December 9th. Get an early bird price and only pay $145 if you sign up by December 20th!
---
Big Magic – for the friend who loved Eat Pray Love
Why not gift your friends, the sensitive, artsy, curious, creative, successful or not so successful artists and artists-to-be, with a truly genuine guide to living creatively. The short powerful essays in the book help us bravely navigate our hearts desires, beyond fear. Think Eat Pray Love was awesome? You are in for a super treat. This is brighter, more energizing and braver than anything you will read this year – so gift it, because that's something worth giving!
MORE BOOKS WE LOVE and think you should gift:
---
The Jawbone fitness tracker
For the friend and relative who wants to stay on top of their activity levels a fitness tracker is a great idea. We love the Jawbone and Fitbit and all other ways to track (we are not siding with one company or the next), but here is a feature of the Jawbone that we find irresistible – you can set an Idle Alarm. This feature allows you to get vibration reminders every time you have been still for 30 minutes (or the time you set it for). A gentle pat on the wrist urges you to get up, stretch, get an eye-break. We love that and so the Jawbone is the tracker we want to recommend this year – enjoy gifting it – it's the best!
---
The Zucchini Spiralizer – for your paleo (not cavemen) relatives
This simple kitchen tool allows you to make long spaghetti shapes strands of zucchini, then cook them any way you like and enjoy instead of pasta. Do they taste like spaghetti? No, they are zucchini, but they make a lovely dish with some bolognese sauce or any of the multiple recipes that come in the booklet conveniently placed in the box.
---
Gift certificates for movement sessions – shameless plug
This is the perfect gift for someone interested in improving their health and mobility through exercise, but who needs the extra encouragement (gift certificate) to call me and come to my studio or schedule a Skype session. These are just a few of the options for the many different services you can get, so please email me at movewellstudio@gmail.com so we can customize a perfect gift for a loved one.
---
What a fantastic way to make cooking fun. Not sure if your kids or mother-in-law would get more entertainment out of this, but do buy a few for each household. Soup may become everyone's favorite again!
---
You know the pot of soup that always over boils and spills out making a mess of the stove? You no longer have to put up with that – sheep pot holders to the rescue. They come in a set of three and never let your pot over boil again. The same company boasts a pig egg yolk separator, but you didn't hear that from us.
---
Whatever you give this holiday season, give with joy, and remember the Dog House.
We wish you happy, healthy and exciting 2016!
Galina (and Roland)