Healthy  fitness gifts can walk a fine line between "thank you' and 'so, you think I'm fat?' With that in mind, we think we've found a few great ones that focus on health, and not just weight loss.
Note that some of these items use affiliate links, so we get a few cents on the dollar to help support the web site.
We ONLY recommend products that we have tried, love, and use ourselves!
Melt Hand and Foot Treatment Kit. $39.00
Know someone with foot pain of hand pain? There are a lot of people who type for a living, these days, not to mention cashiers, who not only use their hands all day, but are also on their feet all day long. …and most of us wear shoes for work that are NOT optimal. As a result, there's probably a resounding 'ouch' sounding from your list of family and friends.
The Melt Hand and Foot Treatment Kit is a little bag filled with a manual, DVD, and various little balls of graduated size and firmness. It's better than those sketchy foot massage places, and the kit actually contains two of each ball, so you can do this with a friend! If you're a personal trainer, you can show as you go, too!
Steal Like an Artist, $8.99
I just read this little book, which is perfect for the friend or family member who IS an artist, but is afraid to show it. We all have writers or painters in our little circles, and this book will encourage them to take the leap from wannabe artist to ARTIST!
The New Rules of Lifting Supercharged: Ten All-New Muscle-Building Programs for Men and Women, $21
The New Rules of Lifting Supercharged: Ten All-New Muscle-Building Programs for Men and Women, $21
We own every one of Lou's books, and they never disappoint. Supercharged is the best of them all, and takes any previous training plan to the next level.
This book is the PERFECT first lifting book for a teenager, whether he or she is an athlete or just looking to be stronger and good looking.
This book is the PERFECT lifting book for your father or husband!
This book is PERFECT for women who loved The New Rules of Lifting for Women and discovered what lifting can do for their body!
Featuring ten completely new workouts for both women and men, Supercharged emphasizes four major movements that do the most to change the way your body looks, feels, and performs: squat, deadlift, push, and pull. In addition, Cosgrove's updated total-body workout program improves core strength, mobility, flexibility, balance, endurance, and athleticism . . . all in just three hours a week of exercise.

Another big change from the original New Rules of Lifting is a self-customized workout system. Readers can choose their own exercises from a menu for each movement category.
The Real Food Reset, $8.99
Many people vow to be healthier when the New Year comes, but I really love when people focus on quality food rather than juice cleanses, detoxes, and weird diets. The Real Food Reset is our answer to the question of 'which detox should I do?' Eat REAL FOOD!
Unlike a diet, a detox or a flush, The Real Food Reset develops healthy eating habits that become a platform for perfect health for the rest of your life. No weighing, measuring, or counting required!
…and it's not a diet book, so you're not telling them that you think they are fat!
Aerobie 80R08 AeroPress Coffee and Espresso Maker, $19.99
Aerobie 80R08 AeroPress Coffee and Espresso Maker, $19.99
We LOVE this little coffee maker. It looks like a coffee syringe, but instead of injecting coffee into your veins, it injects it into your cup, making the best coffee you've ever had!
It's a combination French Press and filter system, with a flavor of the press, but the clean taste of that only a filter can provide. Amazing!
Unique coffee/espresso maker uses total immersion and gentle pressure to produce coffee with extraordinarily rich flavor
Makes American style coffee or an espresso-style shot perfect for use in lattes or cappuccinos
Because of the lower temperature and short brew time, the acid level of the brew is much lower than conventional brewers
Micro-filtered coffee so pure and particle-free that it can be stored for days as a concentrate
Ships in Certified Frustration-Free Packaging
Alignment Matters: The First Five Years of Katy Says, $16.75
Alignment Matters: The First Five Years of Katy Says
We love this book, and wish everyone would get it, whether you are a trainer, body worker, or just a regular person looking to get healthier.
In an easy-to-follow format. Starting with the feet and working all the way up to the head, Bowman's clear, engaging text lays out a user's manual for the human body, including stretches, habit modifications, spiritual insights, and enough belly laughs to soften even the tightest psoas. Couch potatoes, professional athletes, and everyone in between all have something to learn about their bodies. With Alignment Matters, they will be well on their way to understanding the human machine.
Secret Squirrel Cold Brewed Coffee, $20 for two bottles
Secret Squirrel Cold Brewed Coffee, $20 for two bottles
Cold brewed coffee is smooth and low acid (which is why it's often used for iced coffee!). Secret Squirrel makes some of the best cold brewed coffee around. We get ours at Surfas in Costa Mesa, but you can buy it online direct from the squirrels.
What is cold brewing?

The cold brew process involves ground beans, filtered water, and 18-24 hours of time. That is, we grind the beans, soak them in water for 18-24 hours, then filter out the beans to get the coffee concentrate. A very simple low tech process. The key is choosing the right bean, water, timing, and filtration process. We experimented quite a bit to come up with cold brewing recipe.
Special occasion coffee, if ever there was one! A great gift, even if you keep it for yourself.
Tkaro Water Bottle, $20
I HATE drinking from most water bottles, so seeing that this one is like drinking from a glass really interests me. If I don't get this for Christmas, I might get it for myself!
Offering the same ease of use as a drinking glass, the Tkaro Water Bottle features a wide mouth and clean lines to replace wasteful single-use bottles. Unlike bulky thermoses and canteens, the red dot award-winning design is like a sleek, stainless steel bullet in the cup holder.
You really love them (or yourself or your whole family)
Fitbit Flex Wireless Activity + Sleep Wristband, $99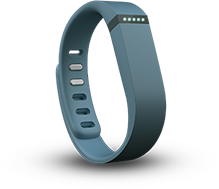 Fitbit Flex Wireless Activity + Sleep Wristband, $99
I have the Fitbit One, which fits in my pocket, but the bracelet is tempting for many people.
Tracks steps, distance, calories burned and active minutes.
LED lights show progress against your goal.
Monitors your sleep and wakes you with a silent alarm.
Wear all day and night, even in the shower.
Includes tracker, small and large wristbands (sizing guide), charging cable and wireless sync dongle.
Before They Pass Away, $119
Before They Pass Away
A beautiful book of our world's disappearing cultures…
This historic volume showcases tribal cultures around the world. With globalization, these societies are to be prized for their distinctive lifestyles, art and traditions. They live in close harmony with nature, now a rarity in our modern era. Jimmy Nelson not only presents us with stunning images of customs and artifacts, but also offers insightful portraits of people who are the guardians of a culture that they–and we–hope will be passed on to future generations in all its glory. Nelson's large-plate field camera captures every intricate detail and fine nuance for posterity. What's more, this splendid pageantry is set against a vivid backdrop of some of the world's most pristine landscapes.
The Tower Garden, $499/$43 per month
The Tower Garden, $499/$43 per month
Put a farmer's market on your back porch – Tower Garden® is a state-of-the-art vertical aeroponic growing system. It's perfect for rooftops, patios, balconies, terraces—just about any relatively sunny place outside.
Yes, this is a big ticket item, but it's the easiest way for even a brown thumb gardener to easily raise healthy produce in their own backyard, patio, or deck. We have one on our apartment balcony!
If you find getting good quality produce harder to find, the Tower Garden might be a good fit for your family.
Merry Christmas!
We love turning people on to great (and healthy) gift ideas, so if you have any to share, please share with US!
Roland and Galya
Subscribe to our newsletter! …and Merry Christmas!